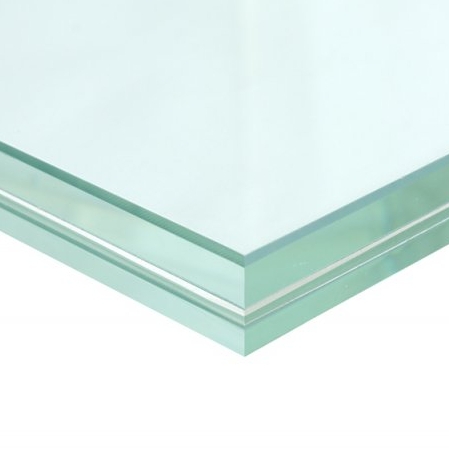 Buy Low Iron Toughened Laminated Glass Cut To Size
£240.00 – £420.00 ex VAT per m2
Laminated Glass has a minimum chargeable panel size of 0.5m2 per panel.
Toughened & Plate Glass has a minimum chargeable panel size of 0.3m2 per panel.
Please call 03335773578 or email your specifications to Sales@buyglass.co to get correct pricing for panels under the minimum.
orders of panels under the minimum will be billable or fully refunded
Description
Additional information
Glass Guide
Reviews (0)
Description
Pilkington Optiwhite Toughened & Laminate Low Iron Glass Cut To Size.
BuyGlass.Co is a leading supplier in Toughened, Laminated & Low Iron Toughened Laminate Glass Cut to size. The use of glass in architecture and design is becoming more and more prevalent, and Pilkington Optiwhite™ is at the very forefront of making it possible.
Optiwhite Laminate Low Iron Glass is available with different interlayers for every type of application; SGP (DuPont Sentry Glass Plus) for high strength structural use, EVA (Ethylene Vinyl Acetate) for external use to decrease chances of de-lamination, & PVB (Polyvinyl Butyral).
The reason for this is the sheer variety of benefits which Pilkington Optiwhite™ can offer, making it an excellent choice for a wide range of applications. Pilkington Optiwhite™ is a low-iron extra clear float glass with very high light transmission. It is practically colourless, and the green cast inherent to other glasses is not present. It is therefore ideal for use where glass edges are visible or where a neutral colour is desired. As its light transmission is higher than clear float glass, it is perfect for applications where transparency and purity of colour are desired.
Low-iron glass is made using carefully selected raw materials with a naturally low iron content. The melting process is tightly controlled to ensure that the product properties remain consistent, making Pilkington Optiwhite™ the leading low-iron glass on the market.
Available in thicknesses between 6 mm and 19 mm in Toughened Glass & 11.5 and 33.04mm (triple lam) in Laminated Glass, the widest range on the market, Pilkington Optiwhite™ provides increased design flexibility. When combined with other Pilkington products, it can offer additional benefits such as thermal insulation or self-cleaning. We have been supplying the Pilkington Optiwhite™ Range with high consistency and quality, making this low-iron, extra clear glass highly valued by our customers whether as exterior or interior glazing, furniture or a wide range of other applications.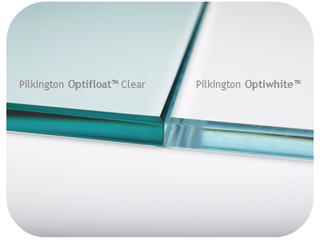 Additional information
| | |
| --- | --- |
| Dimensions | N/A |
| Glass Type | |
| Glass Thickness | 9.5mm, 11.5mm, 13.5mm, 15.5mm, 17.5mm, 19.5mm, 21.5mm, 25.5mm |
| Optional Finishes | Self Cleaning Coating, Shaped, Sandblasted, Printed, Layer Coloured, Back Painted, Edge Polished, Edge Bevelled |
| Safety Glass | |
| Min Handling | |
| Max Handling | |
BuyGlass.Co pride ourselves on creating a beautiful end product. With edge polishing there are a few things to consider before you purchase & when evaluating the glass you receive.
Depending on the process used, the edge finish can vary slightly between panels. All BuyGlass.Co edge polishing is finished to an exceptional standard and fully QC'd before release.
If you require a uniform finish across all pieces then please contact us after the order is placed.
Otherwise we will process the polishing using whichever process we choose, and although generally this would mean all glass uses the same polishing technique there are certain times when we may use various methods.
---
We use multiple methods for creating laminated glass. CIP, SGP, PVB & EVA are totally different processes which produce very similar results. CIP however, due to the injection process, has a faint area at the perimeter which can be seen upon closer inspection.
** WE GENERALLY USE PVB **
If you would prefer any particular method then you must let us know prior to production or else, at our discretion, we will use any method.
---