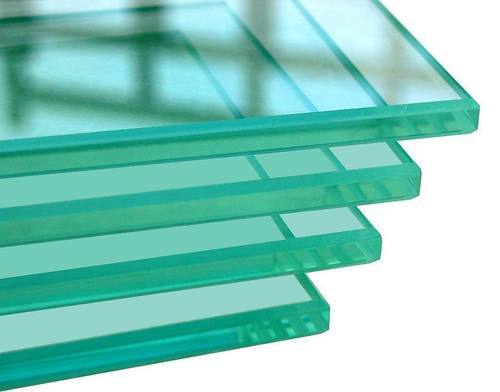 Buy Made To Measure 10mm Toughened Glass Cut to Size
£96.00 - £192.00 / per m2 ex VAT
Buy bespoke cut Toughened Glass | 10mm thick
FREE EDGE POLISHING
FREE DUBBED CORNERS
Choice of: Ritec Self Cleaning, Shaping, Sandblasting, Printing, Layer Printing, Back Painting
Panels over 2.5m2 must be Priced as over size panels and may incur extra costs. please contact us.
Laminated Glass - Minimum Charge 0.5m2 (per panel)
Toughened / Float Glass - Minimum Charge 0.3m2(per panel)
Description
Additional information
Glass Guide
Description
Buy Glass UK 10mm Toughened glass is produced to BS EN 12150 standard, the product is a a soda lime silicate glass intended to be used in buildings, construction work, windows, shop fronts, balustrade, partitioning, table tops, splash-backs, shelving, architectural glazing amongst others.
10mm Toughened Glass is manufactured by subjecting cut to size panes of glass to a heating and cooling treatment whereby high compressive stresses are set up at the surfaces with balancing tensile stresses in the centre.
The high compressive surface stresses give the glass its increased strength i.e toughened glass, tempered glass.
When / if broken toughened glass will break into lots of small usually blunt pieces making it much safer than annealed (non toughened) glass which breaks in to large usual sharp pieces.
10mm Toughened Glass is up to five times stronger than ordinary (float) glass of the same thickness.
Because of its increased strength, Toughened Glass allows architects and builders far greater scope in their use of glass in buildings.
Wherever the benefits of ordinary glass need to be combined with additional strength, safety or resistance to temperature.
Toughened Glass can offer a complete and proven solution with fantastic aesthetic benefits for a wide range of projects
Additional information
| | |
| --- | --- |
| Dimensions | 1000 × 1000 × 10 mm |
| Glass Type | |
| Glass Thickness | |
| Safety Glass | |
| Max Handling | |
| Min Handling | |
| Unit Price Base Measure | |
| Unit Price Measure | |
BuyGlass.Co pride ourselves on creating a beautiful end product. With edge polishing there are a few things to consider before you purchase & when evaluating the glass you receive.
Depending on the process used, the edge finish can vary slightly between panels. All BuyGlass.Co edge polishing is finished to an exceptional standard and fully QC'd before release.
If you require a uniform finish across all pieces then please contact us after the order is placed.
Otherwise we will process the polishing using whichever process we choose, and although generally this would mean all glass uses the same polishing technique there are certain times when we may use various methods.
---
We use multiple methods for creating laminated glass. CIP, SGP, PVB & EVA are totally different processes which produce very similar results. CIP however, due to the injection process, has a faint area at the perimeter which can be seen upon closer inspection.
** WE GENERALLY USE PVB **
If you would prefer any particular method then you must let us know prior to production or else, at our discretion, we will use any method.
---