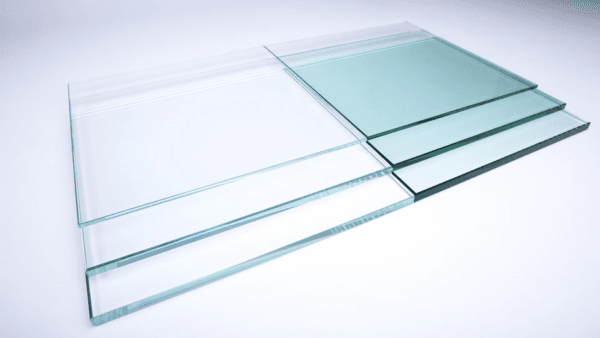 5mm Low Iron glass for aquarium
£90.00 - £180.00 / per m2 ex VAT
DIY Aquarium – Sheet glass only
Panels over 2.5m2 must be Priced as over size panels and may incur extra costs. please contact us.
Laminated Glass - Minimum Charge 0.5m2 (per panel)
Toughened / Float Glass - Minimum Charge 0.3m2(per panel)
Description
Additional information
Glass Guide
Description
Why choose 5mm Low Iron glass for aquarium?
Buy Glass 5mm Low iron annealed glass for Aquariums is made with silica that has a much lower iron content that nearly eradicates the greenish-blue tint you see in regular float glass applications. The sand used for low iron Aquarium glass has just 0.01% ferric oxide, and regular annealed glass will have ten times more.
You may not notice the green tint in small aquariums with thin glass, but with thicker glass, it makes a significant difference, particularly through crisp, white reef light spectrum.
Which Brand do you use?
Pilkington Optiwhite™
The reason for this is the sheer variety of benefits which Pilkington Optiwhite™ can offer, making it an excellent choice for a wide range of applications. Pilkington Optiwhite™ is a low-iron extra clear float glass with very high light transmission. It is practically colourless, and the green cast inherent to other glasses is not present. It is therefore ideal for use where glass edges are visible or where a neutral colour is desired. As its light transmission is higher than clear float glass, it is perfect for applications where transparency and purity of colour are desired.
Why use 5mm Low Iron Annealed Glass and not toughened?
The reason that tank builders and enthusiasts generally use 5mm annealed low iron glass for aquarium is that if that if a rock falls against the glass hard enough or you accidentally bang the tank, float low iron glass will generally crack. This crack will leak water buy should buy you enough time to save your beloved water creatures. If tempered or toughened glass breaks it smashes into small chunks, instantly, sending all the glass and the water, fish, shrimp etc everywhere.
Additional information
| | |
| --- | --- |
| Glass Type | |
| Glass Thickness | |
| Safety Glass | |
| Min Handling | |
| Max Handling | |
| Unit Pricing Base Measure | |
| Unit Pricing Measure | |
BuyGlass.Co pride ourselves on creating a beautiful end product. With edge polishing there are a few things to consider before you purchase & when evaluating the glass you receive.
Depending on the process used, the edge finish can vary slightly between panels. All BuyGlass.Co edge polishing is finished to an exceptional standard and fully QC'd before release.
If you require a uniform finish across all pieces then please contact us after the order is placed.
Otherwise we will process the polishing using whichever process we choose, and although generally this would mean all glass uses the same polishing technique there are certain times when we may use various methods.
---
We use multiple methods for creating laminated glass. CIP, SGP, PVB & EVA are totally different processes which produce very similar results. CIP however, due to the injection process, has a faint area at the perimeter which can be seen upon closer inspection.
** WE GENERALLY USE PVB **
If you would prefer any particular method then you must let us know prior to production or else, at our discretion, we will use any method.
---