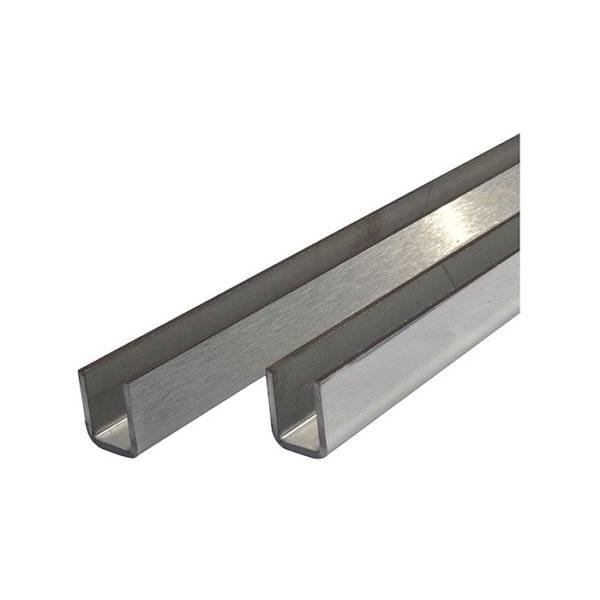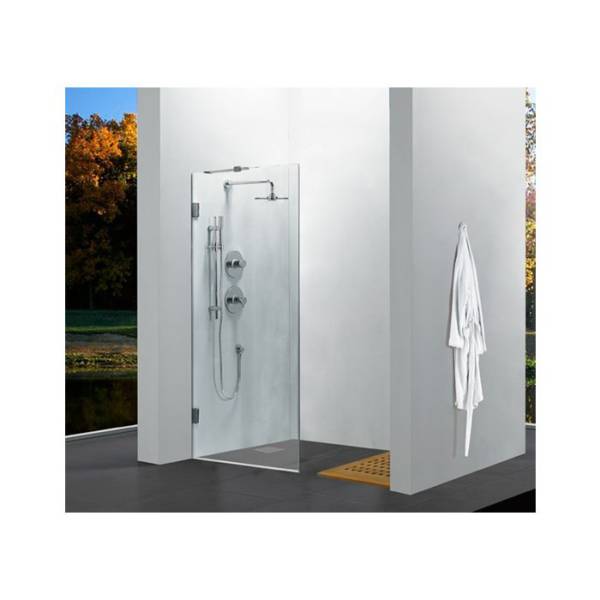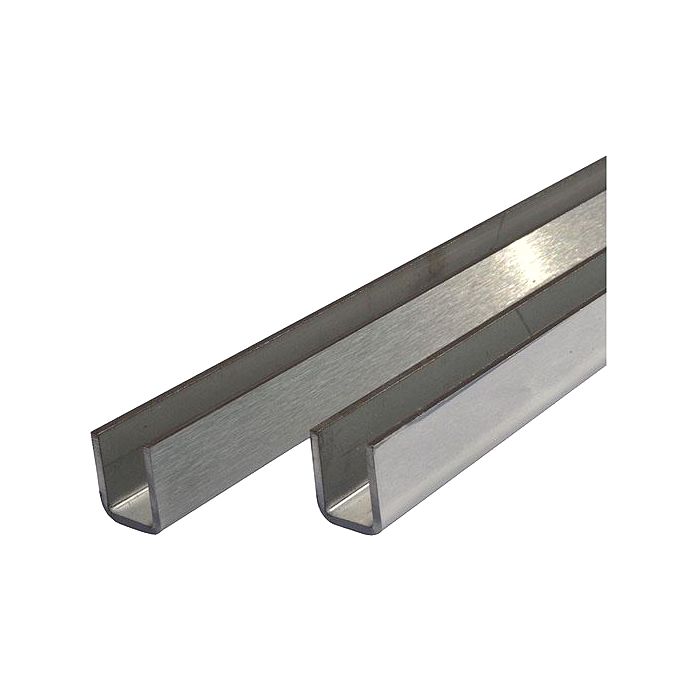 Stainless Steel U Channel for 10mm Glass Shower Screens- Polished Stainless Steel 304 Grade
£59.25 ex VAT
Panels over 2.5m2 must be Priced as over size panels and may incur extra costs. please contact us.
Laminated Glass - Minimum Charge 0.5m2 (per panel)
Toughened / Float Glass - Minimum Charge 0.3m2(per panel)
Description
Glass Guide
Reviews (0)
Description
The Stainless Steel U Channel for 10mm Glass Shower Screens – Polished Stainless Steel 304 Grade is a superb accessory that combines practicality and elegance, enhancing the overall look and functionality of your shower enclosure. It is specially designed to hold and secure 10mm glass shower screens, providing them with a reliable, long-lasting frame.
Key Features:
High-Quality Construction: Crafted from 304-grade stainless steel, this U Channel ensures exceptional strength, resilience, and resistance to rust, corrosion, and tarnish, even in a moist bathroom environment.
Tailored for 10mm Glass: The U Channel is specifically designed to securely house 10mm glass shower screens, ensuring a secure fit that contributes to the stability and safety of your shower enclosure.
Polished Stainless Steel Finish: The polished stainless steel finish of this U Channel not only adds to its rust resistance but also enhances its aesthetic appeal. Its reflective surface can add brightness to your bathroom and match well with various styles and decors.
Easy Installation: Designed with user convenience in mind, this U Channel is easy to install. Once in place, it significantly boosts the overall structural integrity of your glass shower screen.
Safety Assurance: The U Channel helps prevent the glass screen from moving or slipping, ensuring a safer showering experience for you and your family.
Versatile Aesthetics: The sleek design and polished finish of the U Channel complement both contemporary and traditional bathroom styles, offering a seamless blend with other bathroom fixtures.
The Stainless Steel U Channel for 10mm Glass Shower Screens – Polished Stainless Steel 304 Grade is an ideal choice for those seeking a blend of robustness, safety, and stylish appeal. It ensures your glass shower screen is securely installed while adding a touch of sophistication to your bathroom space.
BuyGlass.Co pride ourselves on creating a beautiful end product. With edge polishing there are a few things to consider before you purchase & when evaluating the glass you receive.
Depending on the process used, the edge finish can vary slightly between panels. All BuyGlass.Co edge polishing is finished to an exceptional standard and fully QC'd before release.
If you require a uniform finish across all pieces then please contact us after the order is placed.
Otherwise we will process the polishing using whichever process we choose, and although generally this would mean all glass uses the same polishing technique there are certain times when we may use various methods.
---
We use multiple methods for creating laminated glass. CIP, SGP, PVB & EVA are totally different processes which produce very similar results. CIP however, due to the injection process, has a faint area at the perimeter which can be seen upon closer inspection.
** WE GENERALLY USE PVB **
If you would prefer any particular method then you must let us know prior to production or else, at our discretion, we will use any method.
---