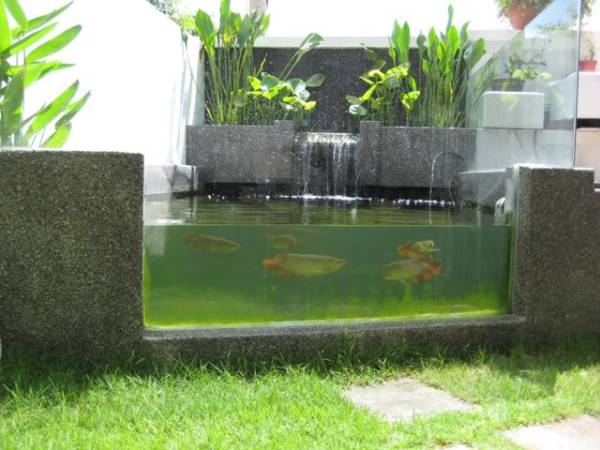 Koi Carp Pond Glass Calculator – 21.5mm Toughened Laminated Cut To Size- Free Delivery
£256.00 - £512.00 / per m2 ex VAT
21.5mm Toughened Laminated glass
Panels over 2.5m2 must be Priced as over size panels and may incur extra costs. please contact us.
Laminated Glass - Minimum Charge 0.5m2 (per panel)
Toughened / Float Glass - Minimum Charge 0.3m2(per panel)
Glass Thickness:

21.5mm

Glass Type:

Toughened Laminated
Description
Additional information
Glass Guide
Description
So, you are looking to build a DIY Koi Carp Pond with 21.5mm Toughened Laminated glass viewing window?
You've come to the right place, Buy Glass is a glass supplier who specialises in supplying glass where super strength, super clarity and a perfect finish are required.
We provide Free delivery on all Koi Carp Pond glass – 21.5mm Toughened Laminated – on orders over £200+VAT.
Why Koi Carp for a Koi Carp pond with glass viewing window?
This is an easy one. They're beautiful fish to look at. A Koi is a special variant of the domesticated common carp. Koi need a well managed pond to ensure these important fish are protected. Therefore the procedure applied to Koi ponds should be routinely checked and maintained.
Adding a Toughened Laminated viewing window to your Koi Pond will only enhance the viewing pleasure.
What will the Koi do in winter?
In the winter months, what happens to Koi and goldfish? The cold weather sets in. Snow, rain, shorter days and more indoor time contribute to our steady loss of our opportunity to see what's going on with our pond fish. Depending on your location, those conditions will last for several months. After the ice and snow have arrived; well, we lose contact with the fish. Looking through your 21.5mm Toughened Laminated pond window you will notice that, for the most part, they remain in the "warmest" pool of water they can find towards the bottom of the pond.
Please note: We assume that you have done the necessary due diligence to determine that 21.5mm Toughened Laminated is the correct glass thickness required for your DIY Koi Pond Project. We cannot be held liable for damage nor for incidental or consequential loss.
Additional information
| | |
| --- | --- |
| Dimensions | 1000 × 1000 × 21.5 mm |
| Glass Type | |
| Glass Thickness | |
| Safety Glass | |
| Min Handling | |
| Max Handling | |
BuyGlass.Co pride ourselves on creating a beautiful end product. With edge polishing there are a few things to consider before you purchase & when evaluating the glass you receive.
Depending on the process used, the edge finish can vary slightly between panels. All BuyGlass.Co edge polishing is finished to an exceptional standard and fully QC'd before release.
If you require a uniform finish across all pieces then please contact us after the order is placed.
Otherwise we will process the polishing using whichever process we choose, and although generally this would mean all glass uses the same polishing technique there are certain times when we may use various methods.
---
We use multiple methods for creating laminated glass. CIP, SGP, PVB & EVA are totally different processes which produce very similar results. CIP however, due to the injection process, has a faint area at the perimeter which can be seen upon closer inspection.
** WE GENERALLY USE PVB **
If you would prefer any particular method then you must let us know prior to production or else, at our discretion, we will use any method.
---