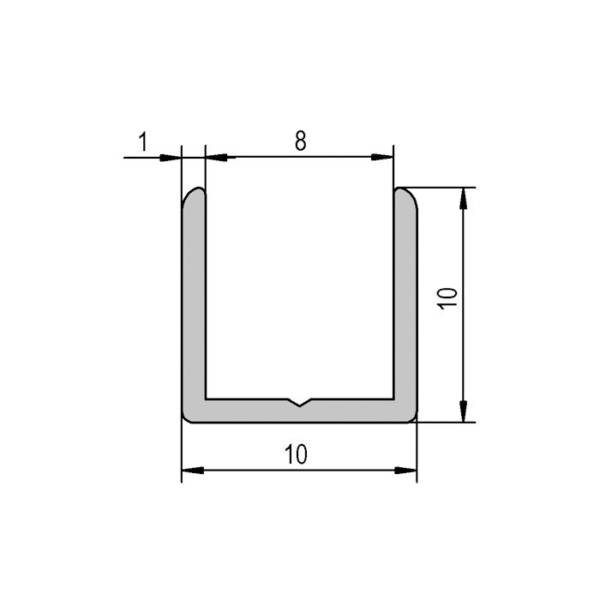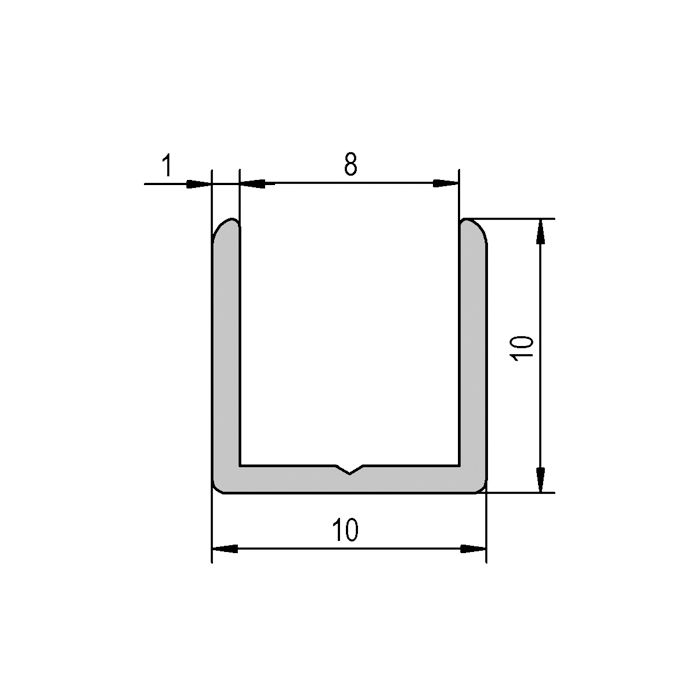 Anodised U Channel for 6mm Glass Shower Screens
£19.95 ex VAT
Panels over 2.5m2 must be Priced as over size panels and may incur extra costs. please contact us.
Laminated Glass - Minimum Charge 0.5m2 (per panel)
Toughened / Float Glass - Minimum Charge 0.3m2(per panel)
Description
Glass Guide
Reviews (0)
Description
The Anodised U Channel for 6mm Glass Shower Screens is an essential fixture for any modern shower enclosure. The channel is specifically designed to hold 6mm glass panels securely, providing the perfect finishing touch to your bathroom.
Key Features:
High-quality Material: The U channel is made of anodised aluminium, known for its corrosion-resistant properties. It can withstand constant exposure to water and humidity, ensuring the fixture's longevity and maintaining its sleek look.
Versatility: This U channel is compatible with 6mm glass panels, commonly used in shower screens. It's perfect for holding glass securely, whether it's for a walk-in shower or an enclosed shower cubicle.
Ease of Installation: The U channel's design allows for easy installation of glass panels. Simply position the U channel in the desired location, ensure the glass panel fits securely, and fix it into place.
Aesthetically Pleasing: With its sleek, unobtrusive design and anodised finish, this U channel can blend seamlessly into any bathroom decor. Whether your bathroom style is modern, classic, or anywhere in between, this U channel will complement it beautifully.
Durable and Long-lasting: Anodised aluminium is known for its high strength-to-weight ratio and excellent wear and abrasion resistance. These properties make the U channel incredibly durable, promising a long-lasting addition to your shower screen.
Safety: The U channel is designed to securely hold the glass, ensuring safety and stability of your shower screen. With this, you can have peace of mind knowing your shower glass is safely secured.
The Anodised U Channel for 6mm Glass Shower Screens is an excellent choice for those looking to install or upgrade their shower screens. Its durable construction, easy installation, and sleek design make it an invaluable component for any bathroom.
BuyGlass.Co pride ourselves on creating a beautiful end product. With edge polishing there are a few things to consider before you purchase & when evaluating the glass you receive.
Depending on the process used, the edge finish can vary slightly between panels. All BuyGlass.Co edge polishing is finished to an exceptional standard and fully QC'd before release.
If you require a uniform finish across all pieces then please contact us after the order is placed.
Otherwise we will process the polishing using whichever process we choose, and although generally this would mean all glass uses the same polishing technique there are certain times when we may use various methods.
---
We use multiple methods for creating laminated glass. CIP, SGP, PVB & EVA are totally different processes which produce very similar results. CIP however, due to the injection process, has a faint area at the perimeter which can be seen upon closer inspection.
** WE GENERALLY USE PVB **
If you would prefer any particular method then you must let us know prior to production or else, at our discretion, we will use any method.
---